Women's Ministry
Bible Study Classes
We are so excited to come back together, deepen our knowledge and relationship with Christ and with each other. Below are the curriculum options for this fall. There are a variety of curriculum offerings that vary among location options. We are looking forward to a fantastic year of women's Bible studies. Tuesday mornings will provide three options at 6:30am, 9:15am and 10:30am.
How Much More, By Lisa Harper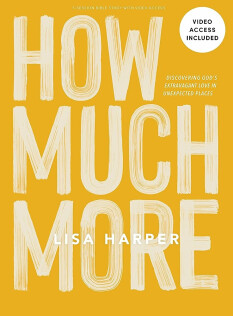 Tuesdays 9:15am - 11:15am (childcare available by registration*)
Study begins September 12th, 2023 (meets in the conference room off café)
Maybe your head knows that God is always good, but your heart's not so sure. Or perhaps while reading Scripture, you've wondered if our Creator Redeemer went through a personality change—from strictly enforcing the rules in the Old Testament to loving the outcast in the New.
In this 7-session Bible study, you'll discover divine love in the often overlooked and misunderstood passages. And you'll be delighted to find that Jehovah of the Old Testament is the same redemptive and compassionate God we see through Jesus Christ in the New Testament. He has always been and will always be for us!
Please contact Elizabeth Palmer with your questions by email here
or
at 763-333-0733.
*Childcare is available. Each study begins a new session, so please re-register for childcare if you wish to continue participation and guarantee space.
Jesus in Me, By Anne Graham Lotz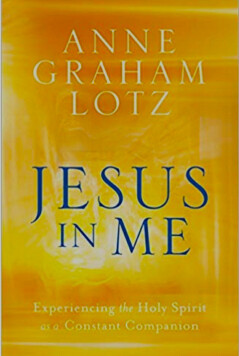 Tuesday 6:30am - 8:00am
Anyone welcome to join at any time (meets in the conference room off café)
In Jesus in Me, Anne Graham Lotz draws on her rich biblical knowledge as well as her personal story--including her recent cancer diagnosis--to help us understand that the Holy Spirit is not a magic genie, a flame of fire, or a vague feeling. He is a Person who prays for us, guides us in our relationships and decisions, comforts us in pain, and stays by our side at all times.
In this seminal teaching, Lotz explores seven key aspects of the Holy Spirit that will revolutionize how you understand and relate to this vital third Person in the Trinity.
As Anne writes, "One of my deepest, richest joys has been discovering by experience who the Holy Spirit is in every step of my life's journey. Each name that He has been given--Helper, Comforter, Advocate, Intercessor, Counselor, Strengthener, and Standby--reveals another aspect of His beautiful character and has provoked in me a deep love for the One who is my constant Companion...Jesus in me."
Please contact Tami Ruble with your questions by email here or at 763-753-8923.
An Overview of Christianity from the new testament letters
EVERY OTHER Tuesday 10:30am-11:30am, with Rob Snavely (on the off weeks the group will meet for more social time)
Online via Zoom
Study Begins September 19th, 2023. Anyone welcome to join at anytime.
This is a Scripture-based overview of Christianity from the New Testament letters. No homework is required for this study, though a list of verses for the next lesson will be available.
The Bible study meets every other week; on alternate Tuesdays, those wishing for some fun & fellowship will be meeting during the same time period online. Enjoy conversation, prayer and playing games together such as Bible Jeopardy, Wheel of Fortune, Family Feud, etc. Debbie Stenzel will host this enjoyable time together.
Help is available for those needing assistance with Zoom and joining the online study. Contact Debbie Stenzel by email here or at (763)742-8923 with more questions.
Women's Retreats
Alliance women fall retreat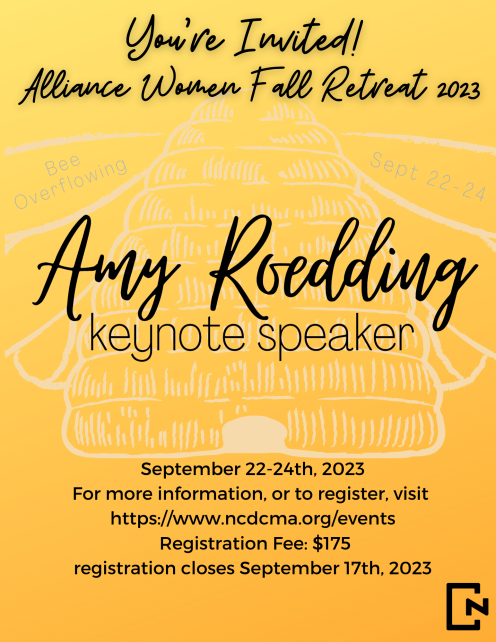 Fitness Classes
Revelation Wellness - Freedom Joy and Fitness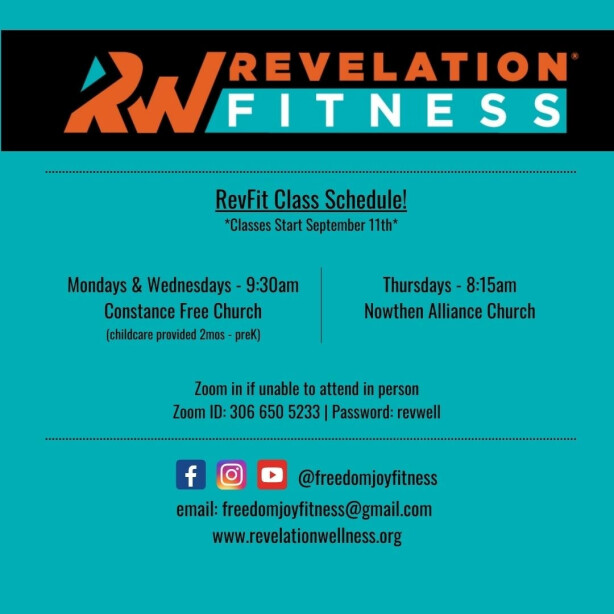 Parenting Support
MOPs