Women's Ministry
Bible Study Classes
We are so excited to come back together, deepen our knowledge and relationship with Christ and with each other. Below are the curriculum options for this fall. There are a variety of curriculum offerings that vary among location options. We are looking forward to a fantastic year of women's Bible studies.
NEW CLASSes :
God of Covenant, by Jen Wilkin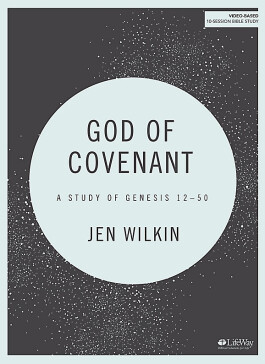 On campus at Nowthen Alliance: Tuesdays 9:15am-11:15am (limited childcare available *)
Study begins March 22, 2022, meet in the cafe
Discover How God Orchestrates Everything for His Glory.
There are no minor characters in the story of God. Beginning with Genesis 12, walk alongside the fathers of our faith—Abraham, Isaac, Jacob, and Joseph—to discern Jesus in the stories of His people. Over 10 sessions, discover how God orchestrates everything for His glory and the good of His people, and see how the God of creation and covenant is the same yesterday, today, and forever.
This study is a continuation from the previous book, God of Creation. It is NOT necessary that you have done the first book to participate.
*Limited childcare is available for age 1 and up, babies are welcome to be with mom in class. Childcare space is limited. (More spaces will open if we can get more childcare workers.)
*Each study begins a new session, so PLEASE RE-REGISTER for childcare if you wish to continue participation.
A Closer Look at the Lord's Prayer & 10 Commandments
EVERY OTHER Tuesday 10:30am-11:30am, with Rob Snavely Online via Zoom (on the off weeks the group will meet for more social time)
This group will continue through spring season. Anyone welcome to join at anytime.
This is a Scripture-based look at both the Lord's Prayer and the Ten Commandments. It's exciting to see just how much God has to teach us about Himself through these familiar passages! No homework is required for this study, though a list of verses for the next lesson will be available.
The Bible study meets every other week, and on the alternate Tuesdays, those wishing for some Fun & Fellowship will be meeting during the same time period online. We will play online games together such as Jeopardy, Wheel of Fortune, Family Feud, etc. Debbie Stenzel will host this enjoyable time together.
Help is available for those needing assistance with Zoom and joining the online study. Contact Debbie Stenzel at
or 763-742-8923 with more questions.
Fitness Classes
Revelation Wellness - Freedom Joy and Fitness
Classes will be available IN PERSON, Wednesdays at 8:15am on same days Bible study groups meet.
For full schedule, please see Freedom Joy & Fitness facebook page
Other classes will continue to be held virtually through Zoom and available on YouTube. Zoom information updated regularly through Facebook. Schedule is listed below.
If you're not available at the scheduled times, the workouts will be available on YouTube Freedom Joy Fitness Channel